Lyuro

Most well-known hotels in Tokyo have committed to Tokyo 2020 Organizing Committee (TOCOG) to provide their room allotment during the Olympic and Paralympic period.
However, the hotels opened after the Olympic bid campaign is not committing to TOCOG.

"Lyuro" is a contemporary hotel established in 2017.
The hotel is renowned for the riverside terrace overlooking the Sumida River.
The building has been renovated from an office building as the part of Tokyo Metropolitan Government's waterfront redevelopment plans.
Tokyo is used to be called "Venice of the East" in the Edo period with the view of canals and rivers.
The terrace can be the potential venue for the reception and VIP program.

Stylish Lobby

Rooms
Rooms can be converted to the venues for the breakout sessions.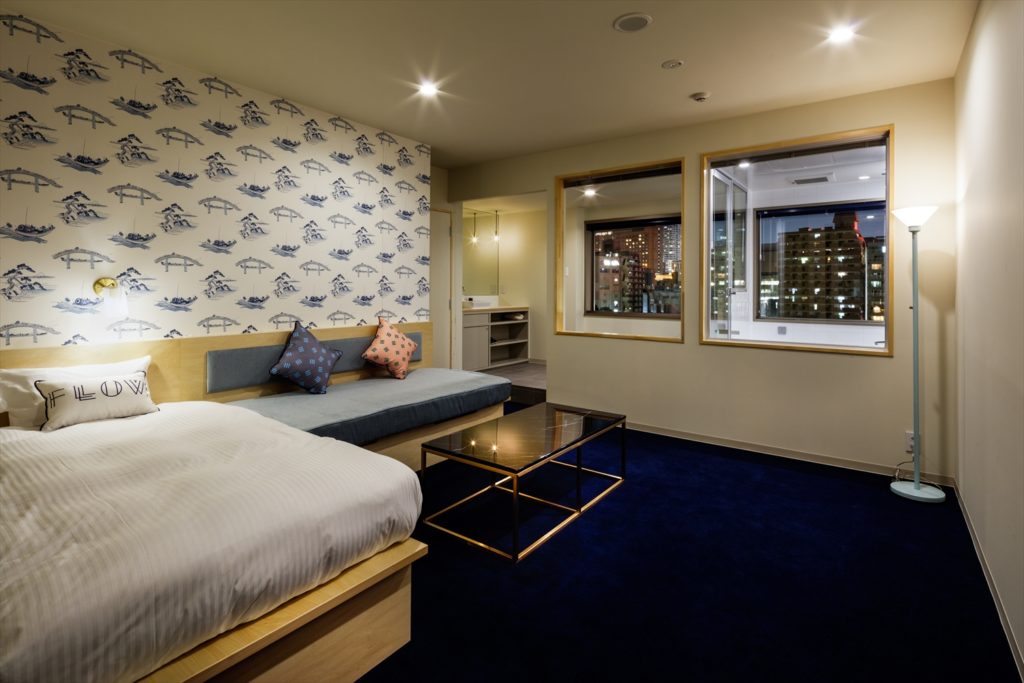 Terrace and Restaurant

The terrace is with the craft beer restaurant inside.